Fremont's Theater Council provided a spooky scene within our own halls. This theater haunted house was a fun activity for everyone on Friday night, October 21st. Here is what it was like on the spooky night.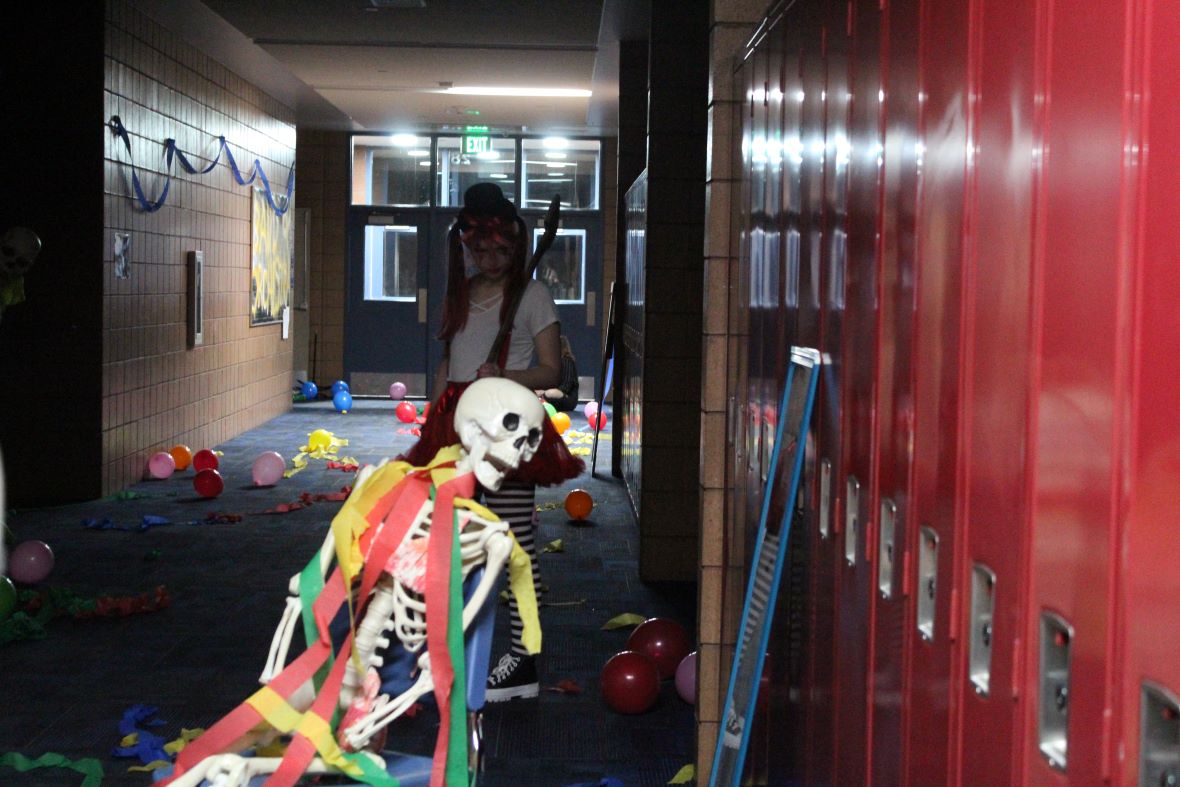 The council organized a very fun and creepy haunted house in and around Fremont's auditorium. After paying the $3 fee,you are given the option to wear a glowstick,if you wanted glowing emotional support. There were different rooms with various themes and actors.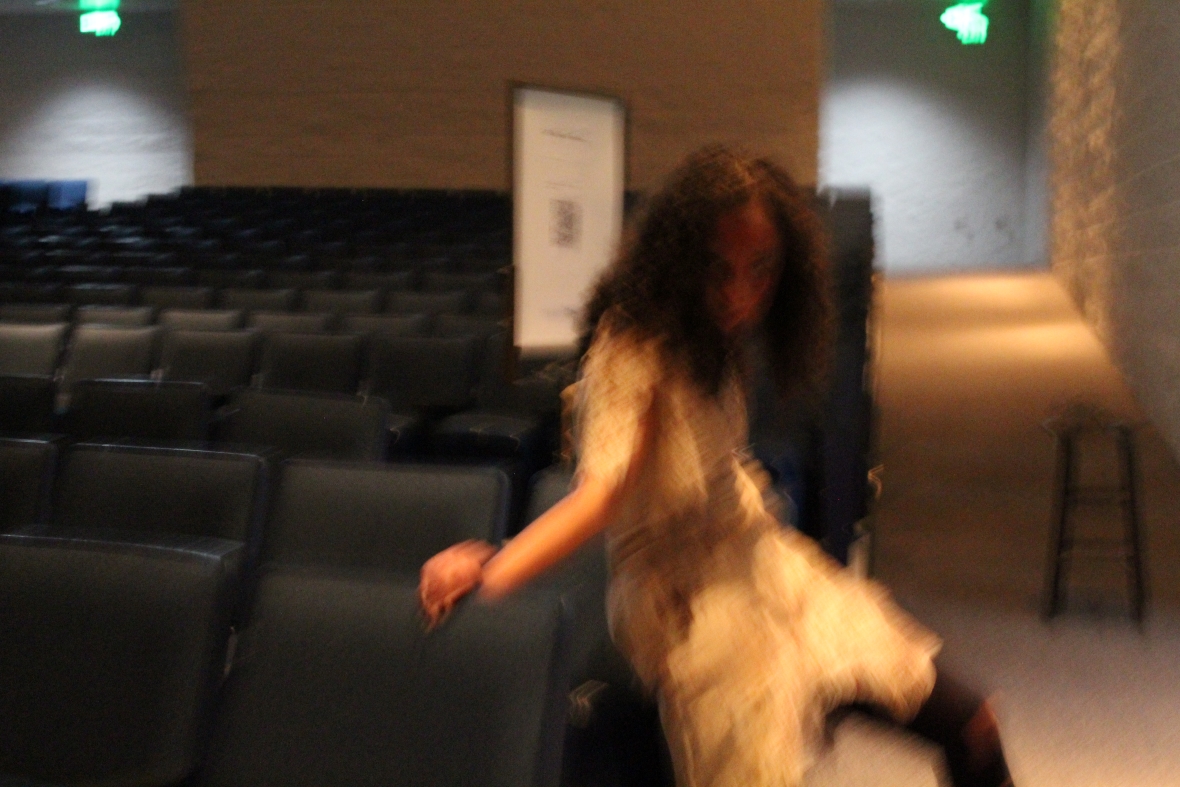 Walking into the haunted auditorium, you see various ghosts and actors screaming to add to the thrilling effect. The general theme of this room seemed to be murder with ghosts and victims on the floor screaming.
Our haunting experience proceeds into the music hall, which isn't so musical anymore. Clowns with axes and skull faces creep behind and await someone's presence behind the corner. Balloons float randomly throughout the hall with colorful streamers guiding your path.
Participants are then greeted with familiar characters from Halloween movies. Jack Skellington and Beetlejuice taunt you as you try and get through being guided by only the light of lit pumpkins.
Next, all the bright colors around you are saturated in black lights and become vibrant. LED lights reveal glow stick figures on the walls and movement of as they come alive. Some scream for jumpscares and others just creep in the shadows for an eerie feeling.
The finale awaits in darkness. As you walk through the blackened choir room, there's only bits of fast movement in the corners, getting closer and closer. Actors are dressed in all black so the only sight of them is when they are right in your face.
The cast of this haunted house took a lot of time and effort to organize this for people to attend to. Addison Koford, one of the actors, tells us how the experience was with the cast members to put this together. "It's super fun, we're all friends so once we get into the rooms we can bounce off of each other and team up to scare the kids and even each other."
The Theater Council did a thrilling job throwing a fun and family friendly event for the spirit of Halloween. It'll haunt you to know what you missed.