In case you missed super fun events at homecoming week. Here is quick recap:
Event 1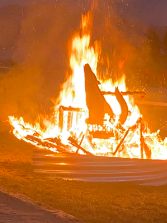 Hoco parade, pep rally and bonfire: To kick-start homecoming week there was a parade for all the clubs. The point of the parade besides having a little bit of fun was to show off each club and the fun activities they do. Afterwards they had a pep rally where the cheerleaders hyped everyone up and they played a couple of fun games having each of the grades competing against each other. They then had everyone come to the track where they set the 8-foot high pile of wood on fire. The bonfire reached about 12 feet high at one point!
Event 2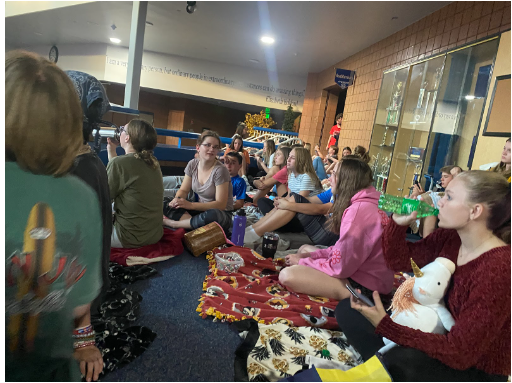 The movie during hoco week was definitely a unique experience. Everyone was in the auditorium watching High School Musical 3, singing and dancing along. Many brought in blankets and pillows. Definitely felt like a sleepover for everyone in pj's with popcorn and fast food.
Event 3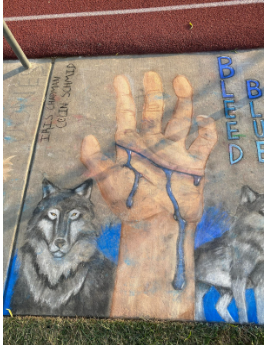 Chalk Art Festival: This was an all day activity for people who decided to compete against one another. According to Mrs.Monteriff "This tradition has been going on for 7 years at fremont!" It was a 1 day event where everyone would start at 8:00am and start sketching and drawing their designs; the drawing time was then cut off at 2:25pm. This year's theme was bleed blue, and the first place winners were Iris Chapman and Colin Schmid.The Chalk art festival is judged by art teachers in the school district.
The art teachers judge based on technique used as long as how well their drawings fit the theme.
Event 4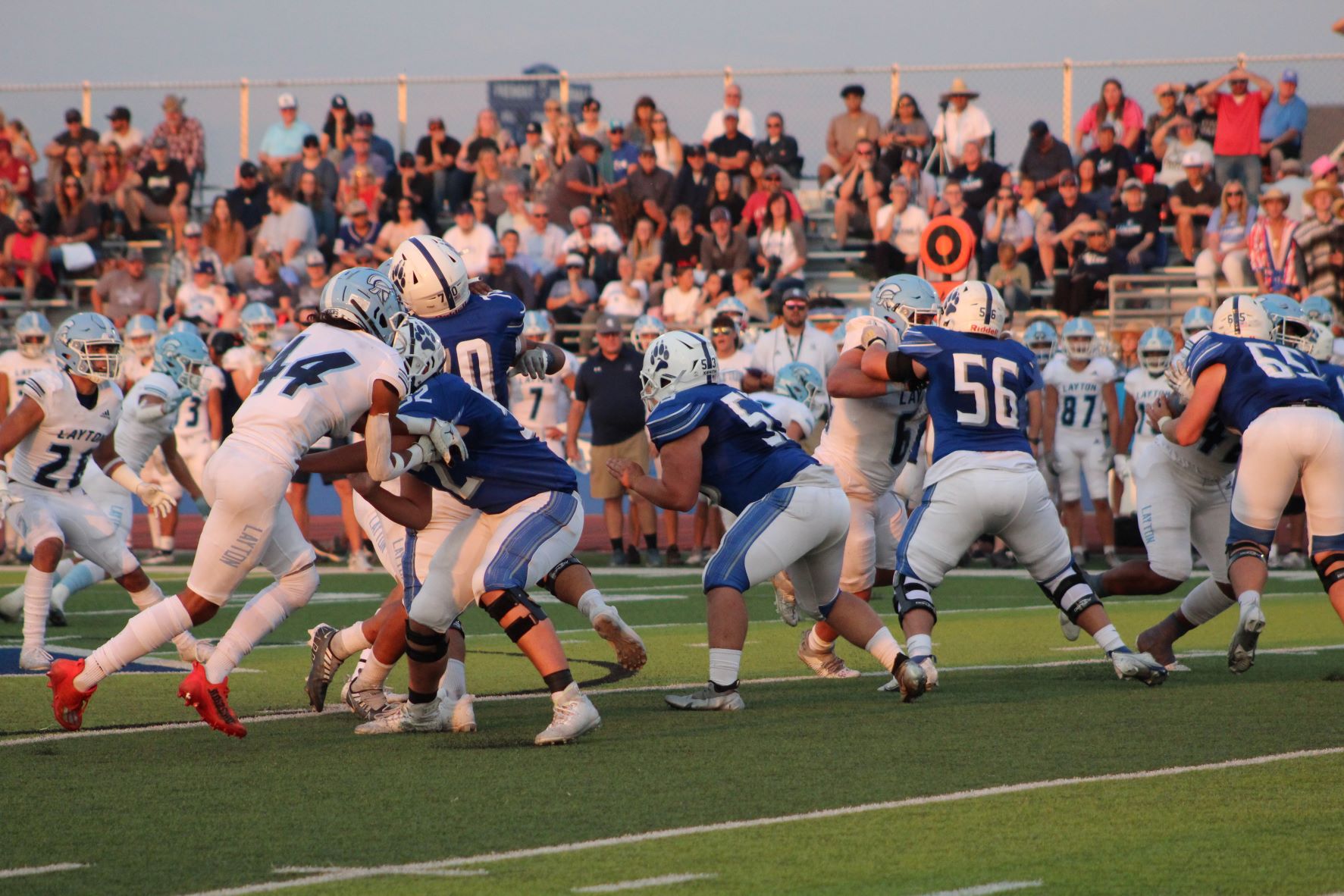 Hoco game: Homecoming game happened the day before homecoming on friday, There was plenty of support from both band and drill team; both of them gave an amazing performance. We played against Layton and the Silverwolves annihilated them 20 to 6.
Event 5 (The last event)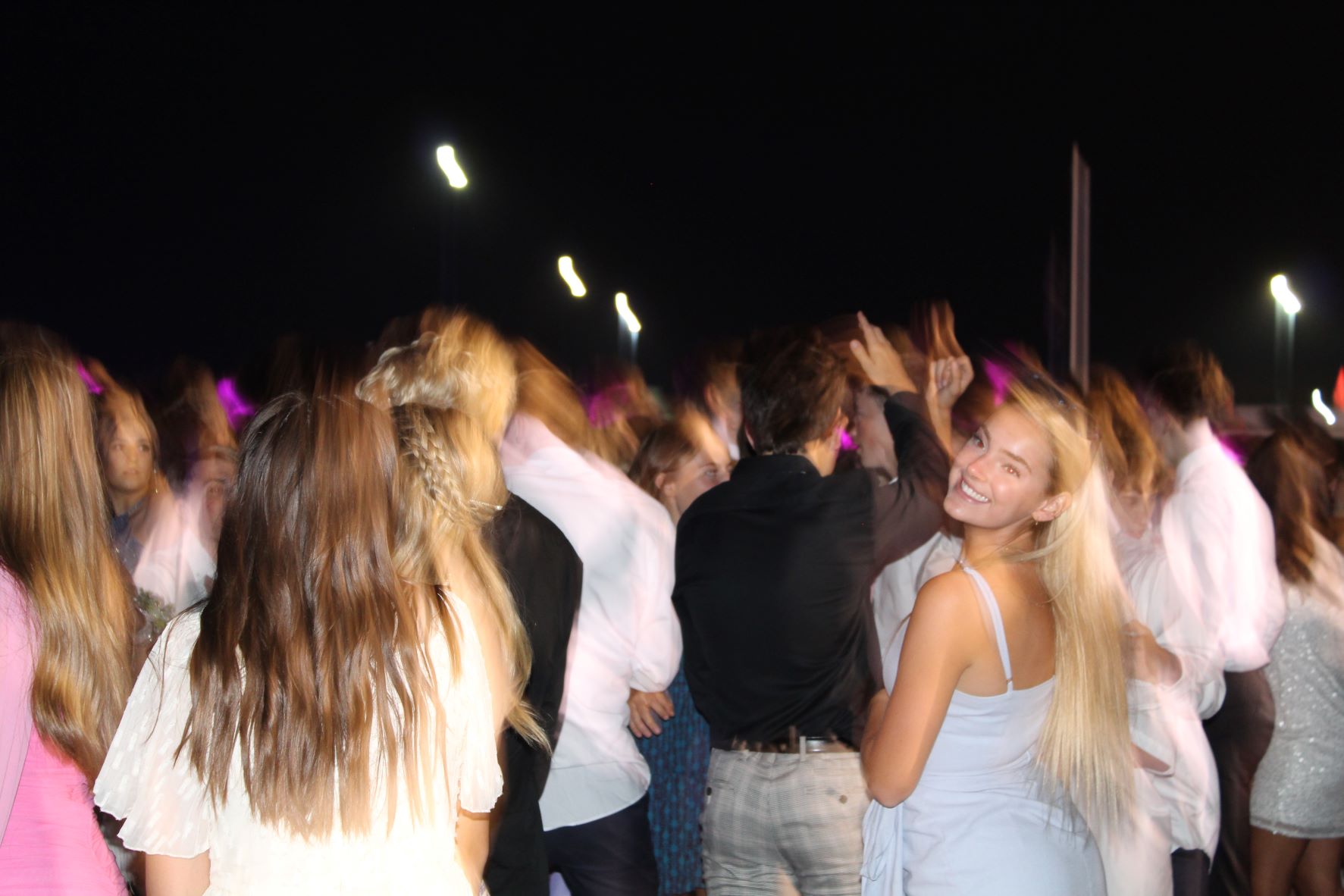 Homecoming dance was tons of fun. Some people dressed in fancy dresses, and others dressed in more casual, but just as beautiful, outfits. It was out on the field and had some Decorations around. At some point there was even a mosh pit that everyone was joining in and even if you weren't dancing, it was generally superfun just hanging around with your friends.