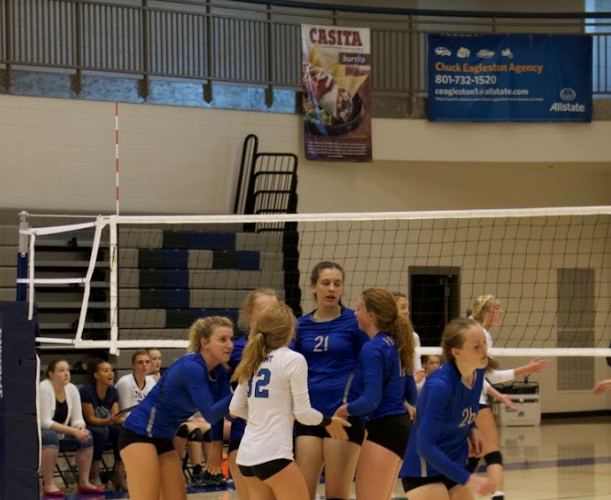 Volleyball team playing to win
Girls Volleyball has been doing great so far this season. The girls have been practicing hard and it's paying off.
"We are currently in 2nd place in Region," said senior Berkley Larsen. "We are looking good to finish out the rest of the season strong, with a good seed in State."
Counting tournaments and regular season games, they have won 15 and lost 7.
"I love when someone does something really good and we are all excited for them," said Larsen. "The bench is jumping up and the people down on the court are screaming."
There are six on the court at a time, the outside hitter, right side hitter, opposite hitter, setter middle blocker, and the libero. They start off with a coin toss to decide who start off with the ball. The winning team has to win best 3 of 5 games. You have to score 25 points and be 2 points ahead to win.
State games will be November 2 and 4 at Utah Valley University.