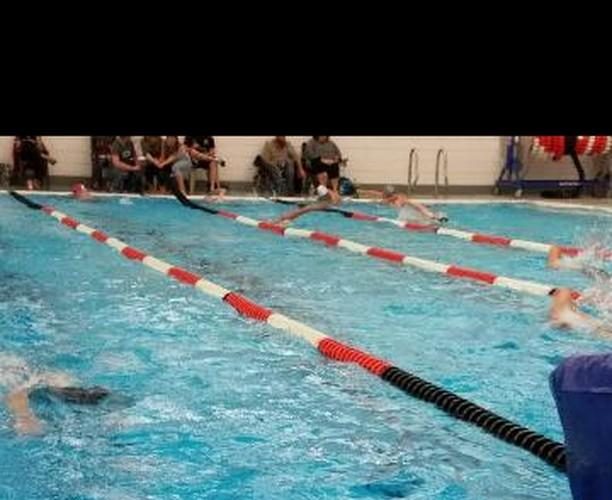 Swim season is starting up here! What can we expect from this year's swimmers?
Well, according to Timothy Shupe, head swim coach and math teacher, many of last year's swimmers returned. Because of this, Shupe has plans to "…start where we left off."
There are more new girls than there were last year, and he said that this is a challenge because they have a lot to learn, but a good challenge that they are willing to rise to.
"The strongest points on the team are the strong work ethics and perseverance," said Shupe.
The team as a whole has the ability to work through frustration and setbacks and use them to learn and grow as athletes.
A point that the team and coaches are working together to improve on is the consistency of the team. They are working to get a routine down and be able to be consistently strong in their events.
Some of the things the coaches are doing to help the swimmers improve on their consistency is holding the athletes accountable. They are making sure that the swimmers know what is expected of them, making sure that these expectations are reasonable, and putting consequences in place when they are necessary.
"I love being able to work with the kids and see them improve," said Shupe.
It sounds like this coach of 11 years has a pretty good handle on things.