No more console wars, now let's see who can buy the most companies.
Microsoft Recently bought Activision and Blizzard for $70 billion. This is very big for the gaming community, making Microsoft own a lot of big games that people love and know like Overwatch, all of the Call of Duties, Diablo and Minecraft.
This isn't Microsoft's first time buying big time games, two years ago they bought ZeniMax and Mojang. ZeniMax is the game company that made Elder Scrolls, one of the most popular games amongst big time gamers, and Mojang gave us Minecraft, one of the most loved games of all time.
Blizzard is currently under a huge lawsuit dealing with poor behavior in their workplaces. This lawsuit is dealing with sexual haresment and abuse towards female employees working at Blizzard. The California Department of Fair Employment led a big investigation going on for years.
With this lawsuit going on, many women who work at Blizzard are coming out with their stories about their experiences of harassment and abuse. One of these stories involves Jesse McCree, a former Blizzard staffer that was under fire after allegations of sexual harresment towards a female staff member.
Jesse McCree was also one of the playable heroes in Overwatch. After the harsh news came out about The scandal it resulted in Blizzard changing the name of the in-game character. Blizzard then made a statement on their Twitter stating "in-game characters will no longer be named after real employees and we will be more thoughtful and discerning about adding real world references in future Overwatch content."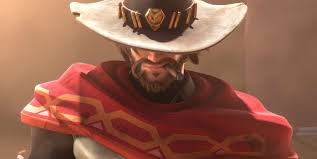 With Blizzard being bought by Microsoft, Sony has also made a little purchase of their own.
Sony just recently bought the gaming company "Bungie" for 3.7 billion dollars. Although it is not as much as Microsoft's 70 billion dollar expense, it was still a big purchase.
Bungie are the creators of Destiny 1 and 2 as well as the original Halo. Microsoft owns the rights to the Halo franchise, but Destiny might become a PlayStation exclusive in the upcoming years. Who knows what big gaming companies will be bought next.